Oil & Vinegar Dispenser with Measurements

CONTROL
THE AMOUNT OF OIL, DRESSING OR VINEGAR
POURED INTO YOUR DISHES!
It is important to get precise portion of oil or vinegar for cooking - now it is possible with our new Oil & Vinegar Dispenser. Just press the button on the side to pump it up to a spout on top that measures in tablespoons (TBSP), teaspoons (TSP) and ml.
It's an innovative solution for dieters and those who wish to cook delicious meals.
Made from high quality materials. Glass base is dishwasher safe, hand washing is recommended for the lid and silicone pump.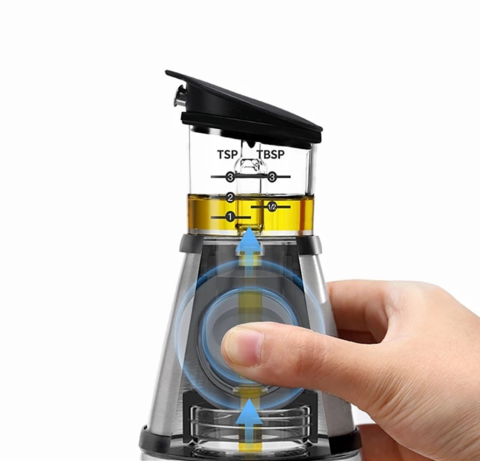 Hating that your hands are greasy every time you need oil to dress salads or spill over the kitchen counter? You can now eliminate the hassle out dressing salads and add a distinct flavor to your meals. Designed with drip-free spout, our dispensers ensure mess-free pouring without spilling, sloping or leaking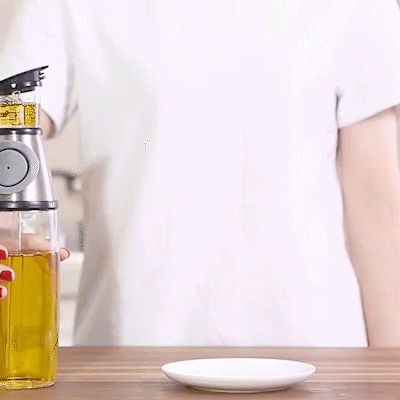 Different Capacity & Colors.
500 ml or 250 ml Oil & Vinegar dispensers are available in different color combinations, so you could choose the one you need.