A unique stretching aid that assists in the relaxation of the shoulders, back and thighs, even for users with limited range of motion.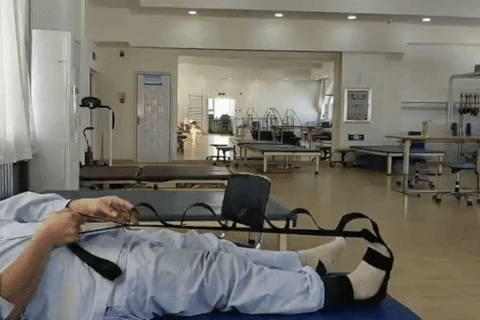 Multi-Loops Stretching Aid
It's ideal for people with limited flexibility or range of motion. Made from a comfortable poly laminate and webbing, this unique stretching aid features multiple strap loops for personal control of each stretch.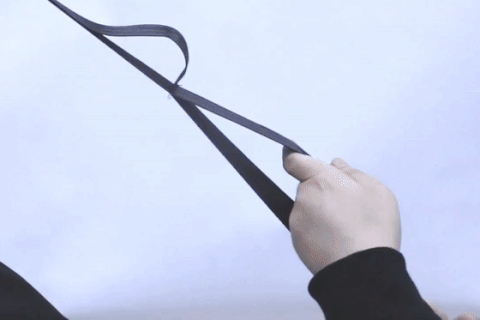 Unique Design
While aiding in physical mobility and flexibility, its design encompasses the foot allowing for a comfortable stretch. The unique design alleviates stress on the heel, permits relaxed breathing, and affords superior dorsiflexion of the toes.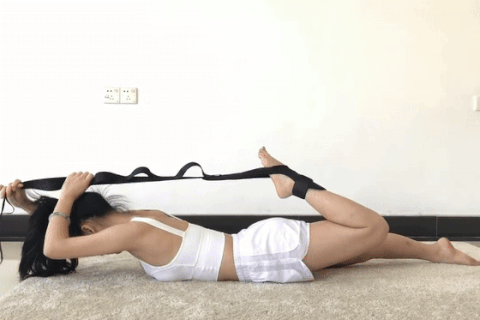 Stretch Safely
Foot Stretch belt provides additional stability during unassisted stretches and poses, prevents injury, and facilitates gradual and gentle stretches that protect your muscles and make you more and more flexible each day.
Easy To Use
It can be worn in three unique orientations to accommodate different stretching positions. Choose from the three configurations to target separate muscle group
Multi-use In Daily Life
The foot stretcher fit your various exercise needs, suit for yoga, ballet, pilates, workout, athletic teams, and relaxing & flexibility training stretching strap. Assists in the treatment of plantar fasciitis, heel spurs, calf, thigh, hip, and low back strains and injuries.
Specifications
Materlal: Polyester cotton
ltem rype: Braces & Supports
color: Black
Length: 115cm
Footpad: 24x14cm
Each loop: 17×23cm